COVID 19 and Make-Do
Published by Tim on 21 Mar 2020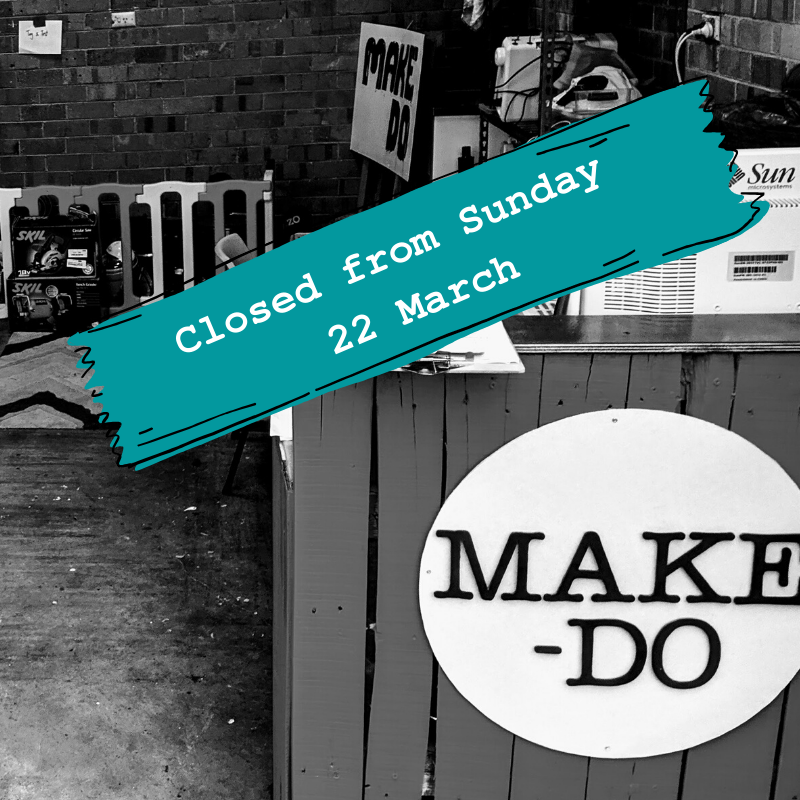 For the time being, to keep everyone safe, we're going to close down library operations, and won't be holding any events.
Make-Do Library of Things will close from this Sunday 22 March. We are open as usual on Saturday 21st from 9am to 12pm for returns only.
All memberships will be suspended and reinstated once we are back open.
Follow our Instagram and Facebook page for more up to date information or messages us if you have any questions.
Take care.